Heritage
Our company started with its founder, Amedeo Schembri, and his passion for music. It was passion that led to the birth of Viva Audio in 1996.  Together with his brother Giampietro, Amedeo set out to develop audio systems that can reproduce sound with the life-like authenticity of the music that touched him. 
Every Viva employee comes to know this as the primary directive.  It is like making good wine, good whiskey, or good food.  It is personal.  It is family and name and pride.
Amadeo's love of music began at a very young age.  Desiring to portray the live music that so touched him, he began experimenting with amplifier and loudspeaker design in his teens.  Limited materials and access led to a more intense creative process.  As a great man once said, 'if you want to create a city to be remembered, remove a '0' from your budget, and get creative'.
These early days bereft of materials and access, were intrinsic in forging the creative skills and resourcefulness necessary to make something heretofore unique. With each additional experience his craft began to become art, in now small part due to Amadeo's need to be involved in every step of the process.  
To further strengthen his connection to music, Amedeo began freelance work as an audio equipment designer and technician. Soon thereafter opportunities presented themselves through work at recording studios. By the age twenty-six Amedeo was able to design equipment for a complete recording studio with all the varied acoustic properties. Later he was hired as acoustic designer consultant for high-end audio equipment manufacturing companies.  

Working at the recording studios was crucial as it allowed Amedeo direct contact with musicians and daily exposure to musics true nature. Those sounds, forever imbedded in Amedeo's memory, remain the most important elements in designing Viva Audio electronics and speakers systems.

Amedeo's choice not to study acoustic engineering in college was based on a desire to protect his creativity. He wanted to prevent moulding his thinking into traditional engineering philosophy — placing emphasis on products' technical specifications rather than focusing primarily on the listeners who perceive music with heart and soul.  (what is more important than the accuracy of the soul?)
Our only reference
is live performance
Viva Audio's philosophy is based on the premise that people flock to live concerts in order to FEEL the music, to become a part of it. Science has not yet been able to give us adequate answers on how humans perceive sound: it is not with our ears alone, and certainly not merely with our brains that we perceive music. The Schembri's aim is for music lovers to receive a live concert each time they listen to their recordings via Viva's equipment.

Rather unconventional product development at Viva Audio is based on using both classic techniques borrowed from the "golden era" of audio, many of which are still the pinnacle of the art in audio design, and modern technologies.  With this varied approach, utilizing the highest quality materials, and superior craftsmanship, Viva Audio is able to achieve a level of performance that can only be compared to the original live event, or an authentic musical experience.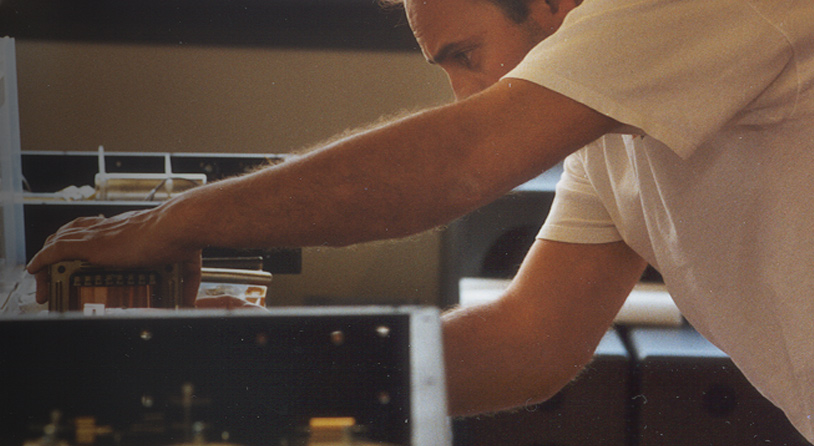 Viva Audio's products are developed in a laboratory in Vicenza, Italy, by a team of dedicated artisans.  This meticulous and circuitous approach makes anything resembling mass production an impossibility.  Rather, each step in the process must be carried out by a highly skilled artisan, many of whom come with a professional musical background to validate the company dictum.  Many also work with orchestras designing acoustic setups with and without amplification, keeping their musical exposure and tolerances at the highest level.

Wood finishes are the result of skilled professionals in Italy and Latvia whose woodworking experience goes back generations. High standards are set for each element used in the products as well as those boutique parts custom tailored by trusted suppliers.  Every element in a piece of perfect audio equipment requires perfection in concept and execution, and equally as important, musicality in implementation. 
And so we tirelessly pursue the original meaning of the music
Each work is painstakingly tuned by our senses and a practiced sensitivity to them. We practice critical listening as the quality standard for the finished products: how well does the sound quality allow a listener to connect with the original musical message? Our only reference is live music — not reproduced sound. Which is why Viva Audio doesn't suffer the tendencies of compression that so many manufacturers suffer.  Our products are multi dimensional and alive.  Viva Audio's products enable the full dynamic range to be reproduced and HEARD by the audience, evoking a wide range of natural emotions.